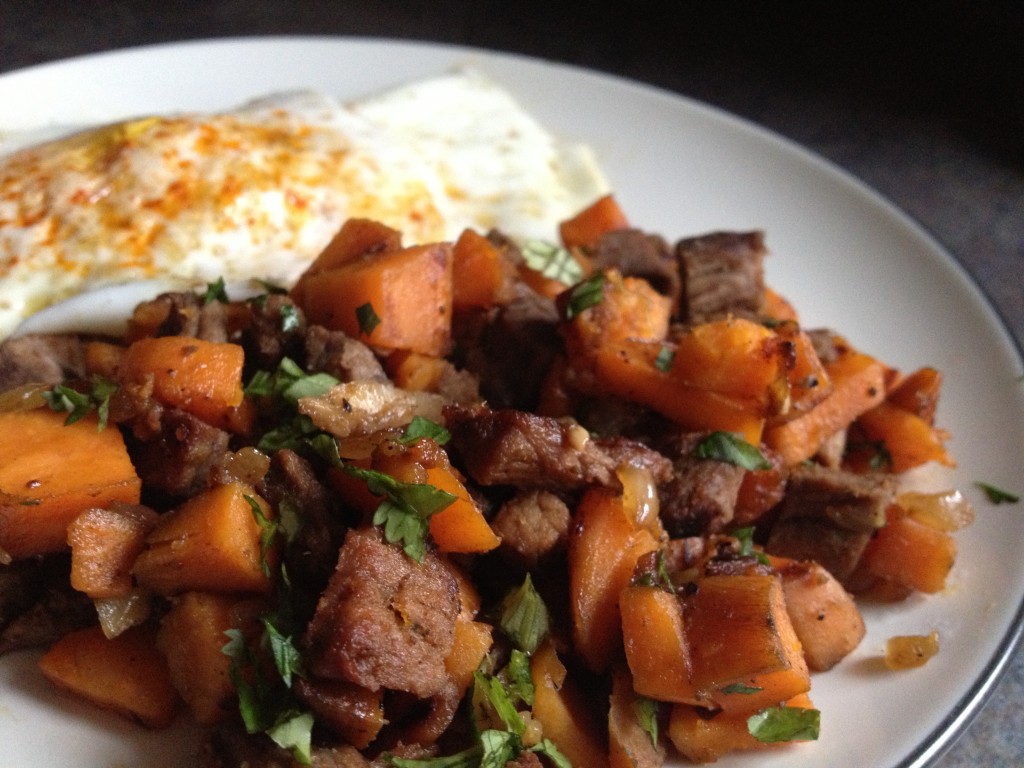 PR's are all around us! I've heard so many people the last week or two rejoicing over beating their old best…it's exciting. Enthusiasm is contagious and its symptoms include but are not limited to increased energy, difficulty being boring, smiling, elevated levels of motivation and reaching goals with more ease. It may be corny sounding but it is reality folks. GET EXCITED!! Doesn't matter what it is…get excited about making it to class after a long day's work, about wearing your new headband, about trying a new post wod shake, about not passing out after Wednesday's workout. Just get amped. Because if you get excited so does everyone else. Awesome. Even our water cooler PR'd…polished water…what?! So the hubs stated this recipe was average…it is simple, there is not a bunch to it. However, it is tasty and easy.
I'd like to take a moment to applaud the folks at our box, everyone is working so hard. From our coaches to our on-rampers, we have a solid  crew. Proud to be a part of it. This post is all over the place but, also accolades once more to our programming, thank you SCF. Getting stronger and faster is a good feeling. Eating sweet potatoes and meat…that's a good feeling too.
Ingredients:
2 sweet potatoes peeled and diced
1 small sweet onion chopped
Clove of garlic diced
½ cup vegetable broth
2 tbs apple cider vinegar
¼ tsp nutmeg
1 tbs fresh thyme chopped
Handfull o' fresh parsley chopped
1 tbls bacon grease
salt and pepper to taste
1 cup roast beef cubed about the size of your sweet potato, or whatever meat you desire…Breakfast sausage, shredded pork, it's all good.
I used leftovers from the roast I made the night before and it worked very well
Directions:
Heat up your oven safe skillet/pan, melt your bacon grease. Preheat your oven to 375. Toss your sweet potato and your onion in your hot bacon grease and stir to prevent burning, cook until your onions start to brown. Lower your heat and add your garlic. Continue to stir occasionally. Once everything is browned and your sweet potato is starting to soften a little add the rest of your ingredients except the fresh parsley. Stir to mix and place in your hot oven. Should take about 20-30 min for the potatoes to finish cooking and the liquid to reduce. Once it's done toss on your fresh parsley and pair it with some fried eggs, or eat it by itself as a meal right out of the skillet.